5th International Research Symposium
Being the pioneer Entrepreneurial as well as Technopreneurial University in Sri Lanka, UWU has generated an exemplary studious milieu for the nation inspired by the unique theme, "Value addition to the national resources base". UWU continues to produce well-rounded graduates capable of contributing to the national development with innovative solutions.
Through its past conferences, UWU has contributed immensely to explore avenues of value addition to Sri Lankan resources. This time, when the whole world faces one of the greatest challenges in the human history, the COVID-19 pandemic, IRCUWU2021 focuses on exploring new horizons to combat difficulties by opening its International Research Conference (IRCUWU2021) under the theme "Exploring Potentials in Challenging Periods"
IRCUWU2021 encourages national and international academics, researchers, scientists, industrialists, professionals, graduates and undergraduate students to discuss, share and disseminate their novel and innovative ideas and research findings in all aspects of Science, Engineering, Technology and Management at this dignified forum of intellectualities actively engaged in keeping footprints in the journey of Sustainable Development though Information and Knowledge Dissemination. This prestigious event provides opportunities for scientists, industry personnel and international delegates to unite and present their scientific innovations and discuss global trends in different fields.
Keynote Speakers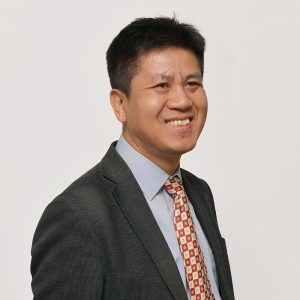 Yuansong Wei, Awarded Bachelor of Chemical Engineering from Jiangxi Polytechnic University in July, 1990; Master of Environmental Engineering from Dalian University of Technology in July, 1995; Ph.D of Environmental Engineering from RCEES, CAS in July, 2000, respectively. Studied as Postdoctoral in TNO, the Netherlands from March 2001 to March 2002, and worked as Visiting Scholar in EAWAG (Swiss Federal Institute of Aquatic Science and Technology) from March 2008 to March 2009.
His research areas focusing on water & wastewater treatment, organic solid wastes treatment and resource recovery, river restoration, and antibiotics resistance pollution & control in environment. He has supervised 18 Ph. D and 45 Master students, published over 300 papers in peer-reviewed journals (H-index: 31),including over 130 papers in scientific citation index(SCI) journals and over 20 authorized patents.As PI of over 30 projects funded by National High Technology Research and Development Program of China, National Major Science & Technology Projects for Water Pollution Control and Management of China, National Natural Science Foundation of China, CAS, local governments and enterprises.
---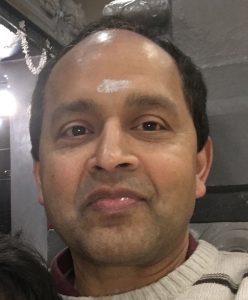 Ramesh Mani completed his undergraduate and graduate education at the University of Maryland, College Park. He worked as a guest scientist at the Max-Planck-Institute in Stuttgart, Germany, where he invented and developed the "anti-Hall bar within a Hall bar" configuration, which helped to demonstrate sign reversal of the Hall effect within voids, and the possibility of dual simultaneous ordinary, integral-quantum, and fractional-quantum Hall effects in a single multiply connected specimen. From Stuttgart, he returned to the USA with a position at the University of California, Santa Barbara, before moving to Harvard University. While at Harvard, he discovered the radiation-induced zero-resistance states and associated 1/4-cycle shifted  magnetoresistance oscillations in the GaAs/AlGaAs 2D electron system. He subsequently moved to Georgia State University, where he has established a Nanoscience, Low Temperature and High Magnetic Field Laboratory in order to examine low dimensional electronic systems based also on modern 2D materials such as graphene.