4th International Research Symposium
Being Entrepreneurial as well as Technopreneurial University in Sri Lanka, UWU has generated an exemplary studious milieu for the nation inspired by the unique theme, "Value addition to the national resources base" UWU continues to produce well-rounded graduates capable of contributing to the national development with innovative solutions.
It is a fact that there is a transition from an economy based on material goods to an economy based on information and knowledge. In this context, creating and disseminating new information and knowledge have been the lifeblood of sustainable economic development.
Hence, with the prime objective of expanding Information and knowledge horizons while paving the way towards sustainable development, UWU takes pride in opening its International Research Conference (IRCUWU2020) under the theme of "Sustainable Business Transition through Information and Knowledge Dissemination" which was scheduled to be held from July 29th to July 30th 2020 at the Uva Wellassa University premises. IRCUWU2020 encourages national and international researchers, scientists, economists, engineers, graduates and professionals to discuss, share and disseminate their novel and innovative ideas and research findings in all aspects of Science, Engineering and Management at this dignified forum of intellectualities actively engaged in keeping footprints in the journey of Sustainable Development though Information and Knowledge Dissemination. This enormous event provides a prospect for the scientists, the industry personal and international delegates to unite and present their scientific innovations and global trends in different fields.
Chief Guest
Guest of Honour
Chief Guest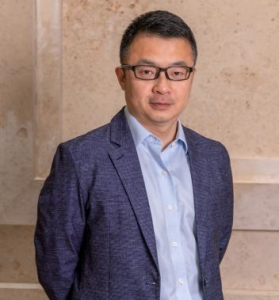 Qingfei Min is a Professor of Information Systems at the Faculty of Management & Economics, Dalian University of Technology (DUT), People's Republic of China. He obtained his bachelors and master degree from Dongbei University of Finance and Economics, China and his PhD was from Dalian University of Technology (DUT), China. His research interests include IT/IS Behaviour and Strategies, Implementation and Adoption of IT/IS in Organizations, E-commerce, Mobile Commerce & Social Commerce and Digital Transformation. He has published over 30 journal articles, over 20 conference papers including 4 monographs. He has supervised number of doctoral students who have successfully completed their doctoral degrees.
Guest of Honour