1st International Research Symposium
The seventh research symposium of the Uva Wellassa University (UWU) is held on 19th and 20th January 2017 at the university premises with the theme of "Global Trends towards Technopreneurial Development". This is the first International Research Symposium which is named as IRSUWU 2017 organized by UWU, as the youngest university in Sri Lanka. IRSUWU 2017 comprises of seven sub-themes namely Agriculture, Biology, Computer Science, Food Science, Process Engineering, Management Science and Earth Sciences.
Development that meets the entrepreneurship in a technology intensive context while processing of merging technology prowess and entrepreneurial talents and skills defines technopreneurial development. The ability of present to uphold this core value of technopreneurial development has so far not shown to be at a recognizable level. Research focused on value addition is therefore imperative in generating new knowledge, products, services and processes which are vital to devise new strategies to steer current resource base in order to protect, promote and to achieve key ideas of technopreneurial development. Having realized this fundamental concept in facing societal challenges in the 21st century, Uva Wellassa University has called for abstracts for its 1st International Research Symposium on the theme "Global Trends towards Technopreneurial Development". Corresponding with the IRSUWU 2017, a Symposium dinner and cultural show has been arranged for Thursday 19th January 2017 and an optional post symposium tour has been arranged for Saturday 21st January 2017.
This massive event provides a prospect for the scientists, the industry personal and international delegates to unite and present their scientific innovations and global trends in different fields.
Chief Guest
Keynote Speakers
Symposium Themes and Award Winners
Chief Guest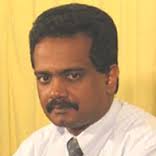 Professor Buddhi Marambe is a graduate of from University of Peradeniya, who obtained the B.Sc. Agriculture degree in 1985 with Second Class Upper Division Honours. He obtained the M.Agr. in 1991 and D.Agr. in 1993 from the Hiroshima University, Japan in the field of Plant Environmental Sciences. His research interests include weed science, climate change and food security. He has 30 years of service as an academic attached to the Department of Crop Science of the Faculty of Agriculture, University of Peradeniya. He was the Lecturer-in-Charge of the University Experimental Station (1994-1997), Head of the Department of Crop Science (2001-2003), Dean of the Faculty of Agriculture (2003-2009) and Director of the Agriculture Education Unit (AEU; 2009-2015) of the University of Peradeniya.
Currently he is the Chairman of the Board of Study in Crop Science of the Postgraduate Institute of Agriculture (PGIA), Chairman of the National Invasive Species Group (NISSG) and Chairman of the National Experts Committee on Climate Change Adaptation (NECCCA) of the Ministry of Mahaweli Development and Environment, and a member of the Governing Council of the Rajarata University of Sri Lanka appointed by the University Grants Commission (UGC). Professor Marambe also served as a member of the Research Advisory Board of the National Science Foundation (NSF), Chairman of the National Plant Protection committee (NPPC) of Sri Lanka Council for Agricultural Research Policy (SLCARP). He is also a member of the Government Delegation in climate negotiations at the United Nations Framework Convention on Climate Change (UNFCCC).
Professor Marambe has published more than 90 research publications and 10 popular articles in his fields of study, and the principal investigator or project coordinator of six multi-country projects supported by international donor agencies. He has provided his services as a National Consultant to the World Bank, UNDP, FAO and CIAT in nationally and internationally important issues related to agriculture.
Professor Marambe was the President of the Asia Pacific Weed Science Society (APWSS), the professional scientific body of the weed scientists in the Asia-Pacific region, for the period 2005-2007. He also serves as a non-working member in the Board of Directors of CIC Holdings PLC, Link Natural Products (Pvt) Ltd. and Right Brain Networks (RBN).
Keynote Speakers
Symposium Themes and Award Winners